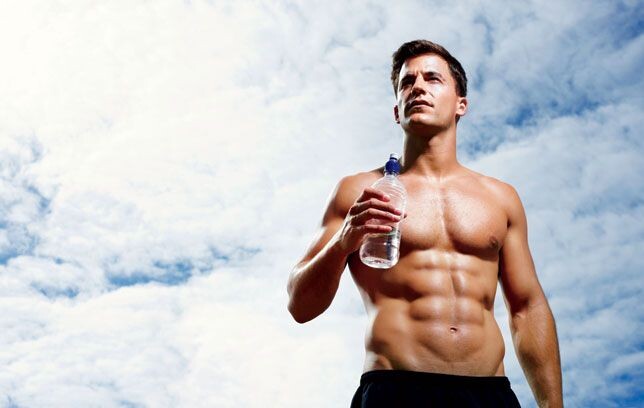 Tom's Summer Cutting Workout Routine on Steroids Cycles Blog
Summer Cutting Workout made of Supersets
IMPORTANT: please use lighter weights than you usually do. Don't do all exercises in one day. Follow your muscle workout split but instead of usual exercises do the one I wrote here.
Because each one of you has a different workout regimen which is often nonadjustable I will write just exercises which needs to be done and you will put them on day you workout on specific muscle groups.
These exercises must be done during 1 month and only in super-sets.
Super-set: A supersets performed when two exercises are performed in a row without stopping.
Each super-set is performed in 2-3 sets at 10-12 reps for each exercises.
For example Bench Chest Press + Cable Seated Fly. You will do 10 reps on bench and then switch immediately to cable seated fly and do there 10 reps too. Adjust weight so last 3 reps be done hard.
CHEST Cutting Workout Routine
Bench Chest Press + Cable Seated Fly
Incline Bench Chest Press + Incline Dumbbells Fly
Dumbbell Pullover + Weighted Chest Dip
SHOULDERS
Arnold's Dumbbell Press + Staying Dumbbell lateral Raise
Level Military press + Barbell Upright Row
Dumbbell Front Raise + Lever Seated Rear Delt Row
BACK
Pull-Ups + Cable Seated Rows
T Bar Row + Rear Pulldown
Lever Underhand PullDown + Barbell Shrug
Lever Narrow Grip Seated Row (plate loaded) + Lever Shrug
BICEPS
Standing Dumbbell Alternate Biceps Curl + Hammer Curls
Barbell Preacher Curl + Reverse Barbell Curl
TRICEPS Cutting Workout Routine
Barbell Close Grip Bench Press + Cable Bent-over Triceps Extension
Dumbbell Lying Triceps Extension + Lever Triceps Extension
Dumbbell One Arm Triceps Extension + Weighted Triceps Dip
QUADS
Leg extensions 4 drop sets. 10 reps for each set.
Squats + Leg press 10 reps in 5 sets
CALVES
Staying calf raises + Lever 45° Calf Press (plate loaded)
Lever Donkey Calf Raise + Seated Calf Raise
*ABS are done each day. Simple, you choose any two favorite exercises and do both of them one after other with no rest in 3 sets and 25 reps for each.
After workout be sure to do some poses and flexing for a few minutes.
We do not promote the use of anabolic steroids without a doctor's prescription. The information we share is for entertainment purposes only.
THIS IS NOT MEDICAL, LEGAL OR ANY OTHER TYPE OF ADVICE. SIDE EFFECTS ARE UNKNOWN SO THEREFORE DEATH AND SERIOUS BODILY INJURY MAY OCCUR. ONLY USE DRUGS, SUPPLEMENTS, OR EXERCISE UNDER YOUR DOCTORS DIRECTION.

Keep in mind that steroids are not magic and in order to get results user must train correct and hard, eat clean and keep right balance of carbs, protein and fats. Once per year bloodwork must be done in order to see what is going on inside your body and to keep an eye on health status. The guys who stay all year round on gear with no breaks are not wise.