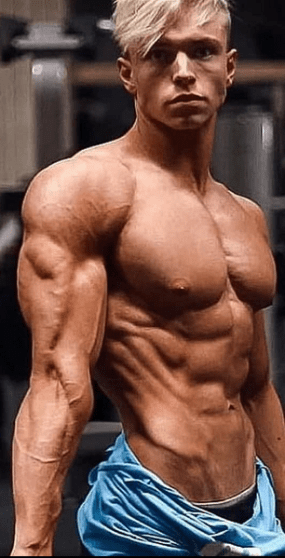 How much time to take off between steroid cycles after PCT – A lot of guys don't think about time off.
Why? If I am on cycle and it all works well I feel good and look good…
Well that is NOT wise approach and time off between steroid cycles is as important as everything else you do get desired results.
I will tell you why. If you don't take enough time off to fully recover and start next steroids cycle there are all chances you will do more harm than good since some part of your body systems (if I can call it so) did not fully recover and here I am referring to:
natural (own,endogenous ) testosterone total and free levels;
estrogen levels;
cholesterol levels;
blood presure levels;
liver enzymes;
So the wise advise here is to have blood work done BEFORE and AFTER cycle, compare them and if there is still something in the process of recovery give it time.
We do not promote the use of anabolic steroids without a doctor's prescription. The information we share is for entertainment purposes only.
THIS IS NOT MEDICAL, LEGAL OR ANY OTHER TYPE OF ADVICE. SIDE EFFECTS ARE UNKNOWN SO THEREFORE DEATH AND SERIOUS BODILY INJURY MAY OCCUR. ONLY USE DRUGS, SUPPLEMENTS, OR EXERCISE UNDER YOUR DOCTORS DIRECTION.

Keep in mind that steroids are not magic and in order to get results user must train correct and hard, eat clean and keep right balance of carbs, protein and fats. Once per year bloodwork must be done in order to see what is going on inside your body and to keep an eye on health status. The guys who stay all year round on gear with no breaks are not wise.