I guess you have heard or read somewhere about first injectable steroid cycle or simple testosterone cycle and that is how you came here.
Well, this article will help you understand how is testosterone cycle best done and how to benefit at maximum of it.
Firstly let me tell you that that Testosterone Enanthate Cycle is king of mass building and after your first cycle with testosterone you will notice this.
Testosterone is main male hormone and if one don't have it enough such things as low sexual drive, not muscular body, less self-belief will be well known for that person.
When I did my first testosterone enanthate cycle something happened to me, I thought I became the king (lol). Testosterone injections, gave me:
more strength
more endurance
more power
good mood
" I can do everything" attitude
surely muscles
As athletes we use testosterone to see how far can we go with strength and muscles growth and here is another important moment: any steroid will not work until you eat clean, correct, enough; train correct, sleep enough.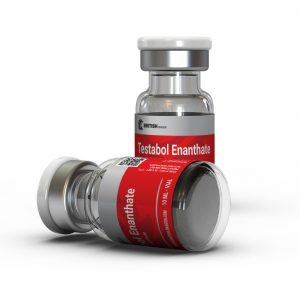 I never encouraged steroids usage as I am sure that each one can achieve great success in bodybuilding even with no steroids but by simple adjusting nutrition, training and rest.
Well for entertainment purposes people use steroids but that should not be key to success.
| | | |
| --- | --- | --- |
| Weeks | Testoesterone Enanthate | Clomid |
| 1-12 | 500mg/week (split into 2 injections per week) | |
| 14-17 | | 50mg/day |
| | | |
| | | |

(C) All rights reserved by SteroidsCycles.Net, you can use this article only with source indication.
Disclaimer: Discussion of pharmaceutical agents below is presented for information only. Nothing here is meant to take the place of advice from a licensed health care practitioner. Consult a physician before taking any medication

============================

We do not promote the use of anabolic steroids without a doctor's prescription. The information we share is for entertainment purposes only.

THIS IS NOT MEDICAL, LEGAL OR ANY OTHER TYPE OF ADVICE. SIDE EFFECTS ARE UNKNOWN SO THEREFORE DEATH AND SERIOUS BODILY INJURY MAY OCCUR. ONLY USE DRUGS, SUPPLEMENTS, OR EXERCISE UNDER YOUR DOCTORS DIRECTION.
Keep in mind that steroids are not magic and in order to get results user must train correct and hard, eat clean and keep right balance of carbs, protein and fats.
Once per year bloodwork must be done in order to see what is going on inside your body and to keep an eye on health status.
The guys who stay all year round on gear with no breaks are not wise.

============================