Post Cycle Therapy is as important as cycle itself so don't miss it.
Shortly PCT is meant to help body restore natural testosterone production after a steroid cycle is done. Testosterone must be back in order to help body keep results gained during cycle. Testosterone is male's main hormone.
During steroid cycle body does not make any testosterone because user injects it from outside so once cycle is over we must do whatever is possible to stimulate and help body restore natural testosterone production asap.
But how to know when to start PCT? Good question and here is one simple answer – it depends on type of steroids used during steroid cycle.
STEROIDS AND HALF LIFE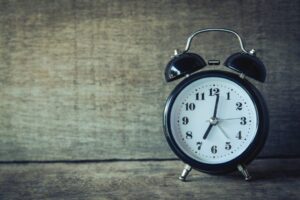 Each steroid has its own half life. What is Steroids Half-Life: the time required for a substance, to be reduced to half of the original taken dose. For example, if a person injects 100mg of Testosterone Propionate, which has a half-life of 4.5 days, than it means that in 4.5 days, only 50mg of the substance will be remaining in his body.
So now you have to look at type of steroids you used see its half life and this way you know when to start PCT.
Oral steroids Drug Active half-life
Anadrol / Anapolan50 (oxymetholone) 8 to 9 hours
Anavar (oxandrolone) 9 hours
Dianabol (methandrostenolone, methandienone) 4.5 to 6 hours
Methyltestosterone 4 days
Winstrol (stanozolol) 9 hours
Halotestin (Fluoxymesterone) 9.5 hours
Turinabol (Tbol) 16 hours
Injectable steroids: Drug Active half-life
Deca-durabolin (Nandrolone decanate) 15 days
Equipoise 14 days
Finaject (trenbolone acetate) 3 days
Primobolan (methenolone enanthate) 10.5 days
Sustanon or Omnadren 15 to 18 days
Testosterone Cypionate 12 days
Testosterone Enanthate 10.5 days
Testosterone Propionate 4.5 days
Testosterone Suspension 1 day
Winstrol (stanozolol) 1 day
For example if a person used testosterone enanthate according to the list below he can start PCT after 11 days after last injection of testosterone enanthate.
However as a general rule is it best to wait at least as long as the cycle length you did or best solution is to have blood work done and see if your hormonal levels are restored.

============================

We do not promote the use of anabolic steroids without a doctor's prescription. The information we share is for entertainment purposes only.

THIS IS NOT MEDICAL, LEGAL OR ANY OTHER TYPE OF ADVICE. SIDE EFFECTS ARE UNKNOWN SO THEREFORE DEATH AND SERIOUS BODILY INJURY MAY OCCUR. ONLY USE DRUGS, SUPPLEMENTS, OR EXERCISE UNDER YOUR DOCTORS DIRECTION.
Keep in mind that steroids are not magic and in order to get results user must train correct and hard, eat clean and keep right balance of carbs, protein and fats.
Once per year bloodwork must be done in order to see what is going on inside your body and to keep an eye on health status.
The guys who stay all year round on gear with no breaks are not wise.

============================