Only test cycle is what many newbies do and that is most popular option. When we say only test cycle we are referring to testosterone cycle. It can be Testosterone Enanthate cycle, or Testosterone Cypionate cycle (there is also Testosterone Propionate version but it is rarely used in first cycles so we will avoid it in this article).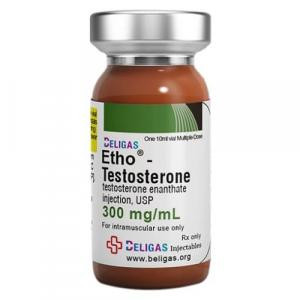 Whether it is Enanthate or Cypionate both are injectable steroids cycle.
Testosterone Cycle is often done by more experienced guys as well who dont want to complicate things by using many compounds.
Only test cycle works well since it contains men's main male hormone – Testosterone. We all know its benefits and effect on men. (in normal dosages!)
If we follow this path – to go with testosterone only cycle for first steroids cycle than there are a few rules to follow: like having a few years of natural training experience, being healthy and eating clean.
I want to mention that PCT with Clomid is a must after any steroid cycle.
Basic 10 weeks only Test cycle
It is worth mentioning that both Enanthate and Cypionate esters are very similar the dosage and cycle length will be the same for any of these. We added PCT with Clomid to the plan as well.
To keep more stable blood levels of cypionate and enanthate (which are long esters) it is better to divide dosage in two. 2ml divided by two will be 1ml on day 1 and 1ml on day 3. It can be one injection of 1ml on Monday and 1ml on Thursday.
Working out, eating clean and getting enough rest are very important aspects to get desired results!
May be you will ask how important is cardio in bodybuilding and that will be a good question. Cadio is important for your heart and cardiovascular system so do NOT ignore it. Some people who start working out think that cardio is not needed since they want to bulk. We suggest to not ignore cardio and start it today, here is more information on cardio, please read this article.
If you have questions please leave them in the comments section below.
WEEKS
PRODUCT
DOSAGE
1-10
Testosterone Enanthate(or Cypionate)
2ml/week
13-15
PCT Clomid
Day 1 – Clomid 150mg/day
Day 2 – Clomid 100mg/day
Following 10 days – Clomid 50mg/day
Following 10 days – Clomid 50mg/day
*if needed continue with 10 days more
============================
We do not promote the use of anabolic steroids without a doctor's prescription. The information we share is for entertainment purposes only.
THIS IS NOT MEDICAL, LEGAL OR ANY OTHER TYPE OF ADVICE. SIDE EFFECTS ARE UNKNOWN SO THEREFORE DEATH AND SERIOUS BODILY INJURY MAY OCCUR. ONLY USE DRUGS, SUPPLEMENTS, OR EXERCISE UNDER YOUR DOCTORS DIRECTION.

Keep in mind that steroids are not magic and in order to get results user must train correct and hard, eat clean and keep right balance of carbs, protein and fats. Once per year bloodwork must be done in order to see what is going on inside your body and to keep an eye on health status. The guys who stay all year round on gear with no breaks are not wise.
============================