Stack With Testosterone Cypionate is a question with many possible answers and it all depends on what goal we are trying to achieve.
Let's dive into a few options here.
Testosterone is primary men sex hormone 🙂
Testosterone Cypionate (also Enanthate, Propionate and others) are synthetic versions of testosterone.
Testosterone Cypionate (Test Cyp like we say) can be used in many steroids cycles with different goals.
Ok here we got with what to Stack With Testosterone Cypionate with.
BULKING GOAL
Simplest cycle would be 10-12 weeks of Testosterone Cypionate at 1-2ml/week followed by PCT with Clomid.
Test Cypionate stacked with Dbol or Turanabol.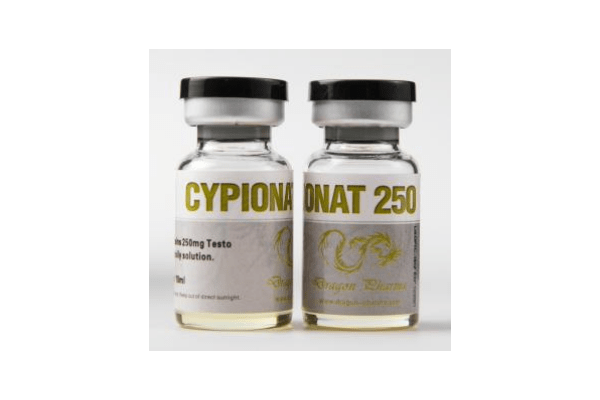 STRENGTH GOAL
Test Cyp stacked with Anadrol.
Test Cyp stacked with Oral Tren
TRT
Yes, Test Cyp is used in TRT which stands for Testosterone Replacement Therpay.
CUTTING GOAL
Well for cutting it is better to use Testosterone Propionate however if you prefer less injection you can use Test Cyp at 1ml/week stacked with Winstrol (Stanozolol) tabs.
Another option for cutting would be to to stack Test Cyp with Primbolan tabs or injections.
OTHER GOALS
Surely there plenty of other options and you can choose which one suits your here by choosing right category.
For example: Bulking Steroids Cycles or Steroids Cycles for Mass
Do not forget to stay consistent to your workouts, rest and nutrition, we cant ignore those, actually those are more important than any test cyp or test enant or any other cycle.
If you dont learn how to mke your body grow without steroids then steroids are NOT the solution.
RELATED LINKS
We do not promote the use of anabolic steroids without a doctor's prescription. The information we share is for entertainment purposes only.
THIS IS NOT MEDICAL, LEGAL OR ANY OTHER TYPE OF ADVICE. SIDE EFFECTS ARE UNKNOWN SO THEREFORE DEATH AND SERIOUS BODILY INJURY MAY OCCUR. ONLY USE DRUGS, SUPPLEMENTS, OR EXERCISE UNDER YOUR DOCTORS DIRECTION.

Keep in mind that steroids are not magic and in order to get results user must train correct and hard, eat clean and keep right balance of carbs, protein and fats. Once per year bloodwork must be done in order to see what is going on inside your body and to keep an eye on health status. The guys who stay all year round on gear with no breaks are not wise.