Best Steroids Cycle for Beginners, ok, ok this is what almost any beginner is looking for but dont go for quick solution.
First thing to know is that a beginner should not start first steroid cycle until he has at least 4 years of natural training and at least 25 years old. Think, if you don't know how to grow naturally steroid cycle wont help. You have to know how your body reacts to different workouts, food, rest, shocking muscles methods and this is at least.
So dont be quick at grabbing first steroid cycle with first gym membership that is not good idea.
WHAT IS BEST WAY TO GROW MUSCLES, LONG TERM?
Once you hit the gym start by reading how muscles grow, what food to eat, how to train and how muscles grow during recovery.
In first four years you must grow, slowly but steadily grow since during this time you will apply your knowledge in your training and if done correct you will grow. During this time you better read some articles on steroids cycles, how steroids work and steroids for beginners.
What is next? Next phase is hitting a growth plateau, natural growth and here you may want to start using some "supplements".
BEST STEROIDS FOR BEGINNERS CYCLE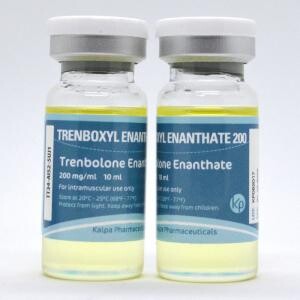 Usually most popular is either Testosterone cycle for 10 weeks or Testosterone + Dianabol.
There were bodybuilders who used just tabs like Dbol for 4 weeks to test how it works. Not best idea since Dbol will kill natural testosterone production anyway and since you dont have testosterone your growth, sex and mood will be limited. That is why we use testosterone as a base for every steroid cycle.
Below is one of the most popular steroids cycle for beginners.
WEEKS
PRODUCT
DOSAGE
1-10
Testosterone Enanthate(or Cypionate)
2ml/week
13-15
PCT Clomid
Day 1 – Clomid 150mg/day
Day 2 – Clomid 100mg/day
Following 10 days – Clomid 50mg/day
Following 10 days – Clomid 50mg/day
*if needed continue with 10 days more
WERE TO BUY STEROIDS CYCLE
In this cycle we may use products from Dragon Pharma or Kalpa Pharmaceuticals
Dragon Pharma Enantat 250 and Dianabol
Kalpa Pharma Testoxyl Enanthate 250 and Dianoxyl
============================
We do not promote the use of anabolic steroids without a doctor's prescription. The information we share is for entertainment purposes only.
THIS IS NOT MEDICAL, LEGAL OR ANY OTHER TYPE OF ADVICE. SIDE EFFECTS ARE UNKNOWN SO THEREFORE DEATH AND SERIOUS BODILY INJURY MAY OCCUR. ONLY USE DRUGS, SUPPLEMENTS, OR EXERCISE UNDER YOUR DOCTORS DIRECTION.

Keep in mind that steroids are not magic and in order to get results user must train correct and hard, eat clean and keep right balance of carbs, protein and fats. Once per year bloodwork must be done in order to see what is going on inside your body and to keep an eye on health status. The guys who stay all year round on gear with no breaks are not wise.
============================