A picture of Fluoxymesterone made by new lab 7Lab Pharma who sells this product under trade name of HaloLab.
The product comes in 10mg/tab.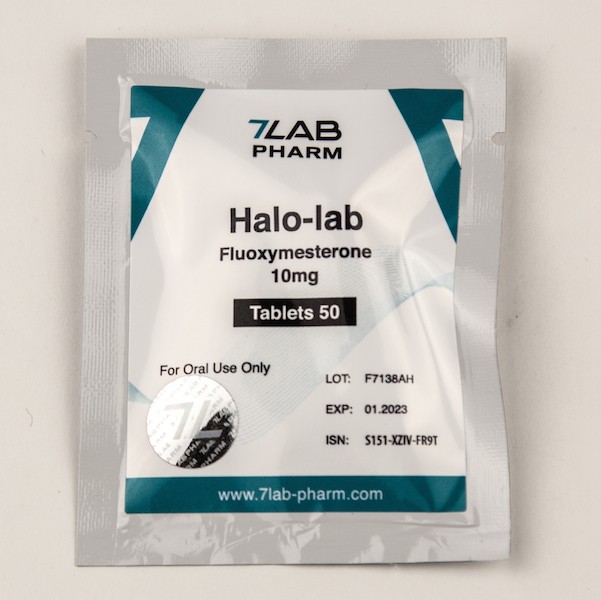 Drug Class: Oral Anabolic Androgenic Steroid
Active Life: 6-8 hours
Average Dose: 10-40 mg/day
Liver Toxicity: Very High
Aromatization rate: Moderate
DHT Conversion: None
Decrease HPTA function: moderate
Anabolic/ Androgenic rate: 1,900 : 850
Active Substance: Fluoxymesterone 10mg/tab
Check 7Lab official website here.
If you used halolab from 7lab pharma, feel free to review it here: www.hypermuscles.com