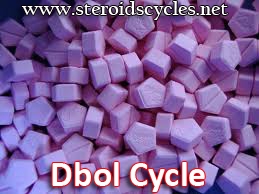 Dbol Cycle | Mass Steroids Cycle | Bulking Steroids Cycle | Testosterone and Dbol Steroid Cycle | Naposim Steroids Cycle |dbol and testosterone cycle
Dbol cycle is one of most popular steroid cycles over the world, a lot of bodybuilders use dbol for bulking purposes thus achieving the goal they want.
Actually dbol is an oral steroid with active substance methandienone, its very popular since its effects are quickly seen and anticipating things if PCT is not done properly much of results of dbol alone cycle are gone, that is why its good to stack dbol with some injectable steroid, like testosterone for example. Dbol and testosterone cycle is one of the most popular steroid cycles among beginners who are very happy with results. In combination with hard training routine it will bring you mass, strength and faster recovery.
Here is a table schedule of how your dbol and testosterone steroid cycle may look.
| | | | | |
| --- | --- | --- | --- | --- |
| Weeks | Dbol | Testosterone Enanthate | | Clomid |
| 1-4 | 40mg/day | | | |
| 1-12 | | 500mg/week (split into 2 injections per week) | | |
| | | | | |
| 14-17 | | | | 50mg/day |
HCG (human chorionic gonadotropin) – best way to use it is during the cycle in order to maintain testicular size or to bring atrophied testicles back to normal condition. Do not use it after cycle with clomid and nolvadex as things may worsen because of high amount of testosterone and oestrogen.
Best way is to use it in small doses during a steroid cycle. It is worth mentioning that HCG usage should be stopped 2-4 weeks before you start PCT with Nolvadex or Clomid.
HCG may aromatize in your body heavily than on other individuals so I would recommend taking an anti estrogen if you will shoot high dosages (more than 500iu/week).
So in this case best way to use HCG is 250ius twice a week. You can inject it after first 4 weeks and then 4 weeks later, so it will be on 8 week of cycle, 4 weeks prior PCT.
(C) All rights reserved by SteroidsCycles.Net, you can use this article only with source indication.
Disclaimer: Discussion of pharmaceutical agents below is presented for information only. Nothing here is meant to take the place of advice from a licensed health care practitioner. Consult a physician before taking any medication

============================

We do not promote the use of anabolic steroids without a doctor's prescription. The information we share is for entertainment purposes only.

THIS IS NOT MEDICAL, LEGAL OR ANY OTHER TYPE OF ADVICE. SIDE EFFECTS ARE UNKNOWN SO THEREFORE DEATH AND SERIOUS BODILY INJURY MAY OCCUR. ONLY USE DRUGS, SUPPLEMENTS, OR EXERCISE UNDER YOUR DOCTORS DIRECTION.
Keep in mind that steroids are not magic and in order to get results user must train correct and hard, eat clean and keep right balance of carbs, protein and fats.
Once per year bloodwork must be done in order to see what is going on inside your body and to keep an eye on health status.
The guys who stay all year round on gear with no breaks are not wise.

============================