Sustanon Cycle | Mass Steroids Cycle | Bulking Steroids Cycle |
Sustanon cycle, one of the most popular steroid cycles. I think most of us heard about sustanon since its been long enough on market.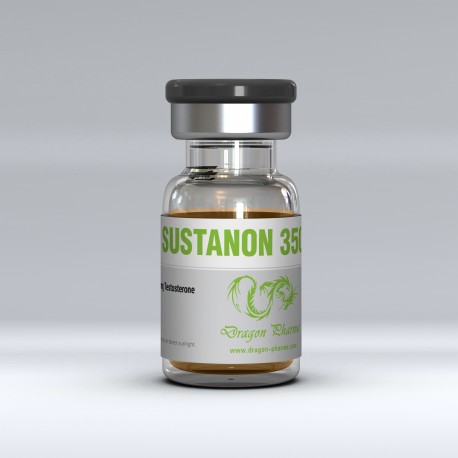 What is Sustanon?
Sustanon is a blend of different testosterone esters which in combination with some orals like dbol, oxan or anavar can be perfect stack for muscle growth and strength. In the same time you can use Sustanon.
Are there any alternatives to classic sustanon?
Today steroids market is full of different brands and there are many trade names for sustanon test.
Some are: sustaplex, sustaxyl 350, sustagen, sustamed, gp sust, sustanon 500, Sustanon 270… Dosage for each of these is different so better read each one profile before planning your cycle.
However most of these products appeared on market after Sustanon steroid and have similar structure.
Can I use Sustanon for my first cycle?
Cycle Sustanon is an option for those who think about their first steroid cycle. In case Test C or Test E is not on hand sustanon injection can be used. However we still recommend going with classic Test Enanthate or Cypionate because sustanon contains many esters and you dont know how each one will work for you.
Starting with one compound is better since you see how body reacts namely to that compound.
Can I stack sustanon with orals?
One of the options (NOT for newbies) is to add some orals for the first 4 weeks to maximize results.
Dianabol for first 4 weeks @40mg/day or Turanabol at same 40mg/day.
Sustanon Cycle
So a basic sustanon cycle will look like this:
WEEKS
PRODUCT
DOSAGE
1-10
Sustanon
2ml or 500mg max/week (better to split into two injections)
12-14
PCT
Day 1 – Clomid 150mg/day
Day 2 – Clomid 100mg/day
Following 10 days – Clomid 50mg/day
Following 10 days – Clomid 50mg/day
*if needed continue with 10 days more
Of course there are other options how to design your sustanon cycle but that is subject of other article.
What about PCT and HCG?
HCG (human chorionic gonadotropin) – best way to use it is during the cycle(each 4th week) in order to maintain testicular size or to bring atrophied testicles back to normal condition. Do NOT use it after cycle with Clomid as things may worsen because of high amount of testosterone and estrogen.
Best way is to use it in small doses during a steroid cycle. It is worth mentioning that HCG usage should be stopped 2-4 weeks before you start PCT.
PCT must be started 2 week after last injetion according to the schedule above.
Let us know in the comments if you have any questions.
(C) All rights reserved by SteroidsCycles.Net, you can use this article only with source indication.
Disclaimer: Discussion of pharmaceutical agents below is presented for information only. Nothing here is meant to take the place of advice from a licensed health care practitioner. Consult a physician before taking any medication
============================
We do not promote the use of anabolic steroids without a doctor's prescription. The information we share is for entertainment purposes only.
THIS IS NOT MEDICAL, LEGAL OR ANY OTHER TYPE OF ADVICE. SIDE EFFECTS ARE UNKNOWN SO THEREFORE DEATH AND SERIOUS BODILY INJURY MAY OCCUR. ONLY USE DRUGS, SUPPLEMENTS, OR EXERCISE UNDER YOUR DOCTORS DIRECTION.

Keep in mind that steroids are not magic and in order to get results user must train correct and hard, eat clean and keep right balance of carbs, protein and fats. Once per year bloodwork must be done in order to see what is going on inside your body and to keep an eye on health status. The guys who stay all year round on gear with no breaks are not wise.
============================