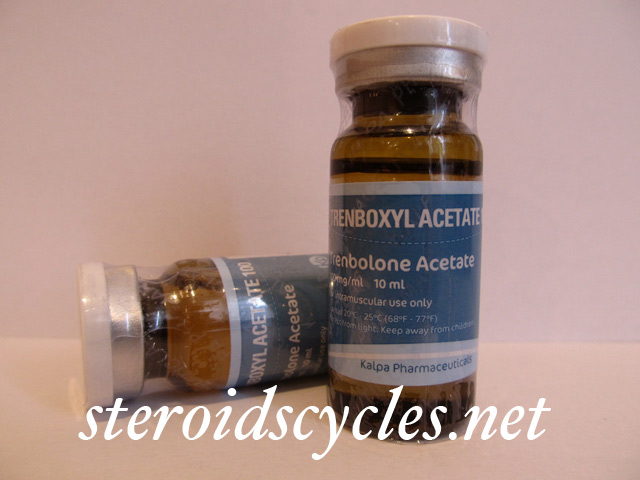 Trenbolone Acetate, Testosterone Propionate and Winstrol Cycle or simple Tren A + Test Prop and Winstrol Steroid Cycle
Hi everybody.
Summer is almost here and many of you started to cut carbohydrates, do more reps, supersets and now you think about a good cutting steroid cycle which will help you build a better quality muscles and in the same time keep the ones you have if you are on a diet.
SteroidsCycles.Net Team prepare for you a good cycle based on Trenbolone Acetate, Testosterone Propionate and Winstrol.
Trenbolone Acetate – has strong anabolic activity. It is good for the quick buildup of strength and muscle mass, usually giving the user great results in a relatively short time period. The anabolic effect of this drug is often compared to popular bulking agents such as testosterone or Dianabol, with one difference – trenbolone does not convert to estrogen.
Testosterone Propionate – is mostly used for cutting cycles and it will not retain water. Strength and muscles increase are guaranteed.
Winstrol – is an anabolic steroid, a synthetic derivative of testosterone. It provides quality muscle growth. For this cycle you can use either injections or tabs.
| | | | | | |
| --- | --- | --- | --- | --- | --- |
| Weeks | Trenbolone Acetate | Testosterone Propionate | HCG/week | Winstrol | Nolvadex |
| 1 – 8 | 100mg/EOD | | | | |
| 1 – 8/10 | | 150mg/EOD | | | |
| 4 and 8 | | | 250IU/week | | |
| 2 – 8 | | | | 50mg/ED | |
| 12-16 | | | | | 20mg/day |
Start your cycle log today here: http://www.hypermuscles.com/f25/
Want more ready steroids cycles? Check out our ebook 33+1 ready steroids cycles: http://www.steroidscycles.net/steroids-cycles-book/

============================

We do not promote the use of anabolic steroids without a doctor's prescription. The information we share is for entertainment purposes only.

THIS IS NOT MEDICAL, LEGAL OR ANY OTHER TYPE OF ADVICE. SIDE EFFECTS ARE UNKNOWN SO THEREFORE DEATH AND SERIOUS BODILY INJURY MAY OCCUR. ONLY USE DRUGS, SUPPLEMENTS, OR EXERCISE UNDER YOUR DOCTORS DIRECTION.
Keep in mind that steroids are not magic and in order to get results user must train correct and hard, eat clean and keep right balance of carbs, protein and fats.
Once per year bloodwork must be done in order to see what is going on inside your body and to keep an eye on health status.
The guys who stay all year round on gear with no breaks are not wise.

============================