Cutting Cycle, Pre-Contest Cycle, Summer Steroid Cycle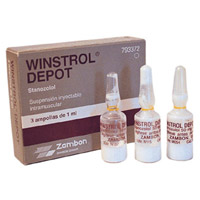 OXANDROLONE+TESTOSTERONE PROPIONATE+METHENOLONE ENANTHATE+STANOZOLOL
SteroidsCycles.Net is here with another good cutting steroids cycle. You may call it summer steroids cycle. It's a good time to start it now and in 2 months you will look just great. It is worth mentioning the importance of diet and cardio. Best time for cardio is considered in the morning on empty stomach for 30 minutes. 3 times per week will be enough.
Let's take a closer look to this cutting steroids cycle (summer steroids cycle). This steroid cycle is composed of 3 steroids: Testosterone Propionate, Methenolone Enanthate (Primobolan) Stanozolol and one oral steroid – Oxandrolone.
I am more than sure that our readers already know a lot about these steroids but I will write a short description on each steroid for those who are new to steroids and anabolic/androgenic pharmaceutical products.
So, first steroid is Oxandrolone. Oxandrolone is sold under different names but the most important fact you must know about this steroid is that it is one of the safest oral steroids available used by bodybuilders. Why? Because Oxandrolone was developed mostly for women and children and even in high dosages it causes no side-effects in normal cases. Oxandrolone is well known in medicine for its usage in stimulating growth on children and to prevent osteoporosis on women. Why do bodybuilders use this amazing oral steroid? First is the fact that Oxandrolone causes strength gain without water weight (great when you don't want any water retention); second reason for using this great steroid is that oxandrolone does not aromatize in any dosage and the third factor which makes bodybuilders love this steroid is that Oxandrolone does not suppress the body's own hormone production(!).
Next steroid from this steroids cycle is Testosterone Propionate. Just a few words about testosterone: I have chosen Testosterone Propionate over Testosterone Enanthate and Cypionate because Testosterone Propionate is much faster acting and it will retain less water than other testosterones. The most common dosage schedule for this compound (men) is to inject 50 to 100mg, every day or 2nd day.
Methenolone Enanthate is another popular and very safe steroid as some bodybuilders says "Primo is the King of Steroids" and there are reasons to consider this but that is subject of another article. Primobolan (Methenolone Enanthate) steroid works well even on a low calorie diet which makes it good as a cutting steroid. Plus Methenolone Enanthate has no estrogen related side-effects and has a positive effect on the immune system. It is worth mentioning that with Primbolan you get only quality muscles.
Winstrol (Stanozolol) has almost same positive effects as Primobolan the only issue some may get is acne on injection area, for example if one injects daily in shoulders.
(i) Liv 52 is mandatory for any steroids cycle.
Weeks
Oxandrolone
Test Propionate
Methenolone Enanthate
Stanozolol Injections
1-6
50mg/day
1-12
100Mg/EOD
1-10
600Mg/week
9-12
50Mg/ED
ED – every day, EOD – every other day

Post Cycle Therapy – each steroid cycle must have a post cycle therapy which is used with the aim to restore natural testosterone production and keep as much as possible after cycle. Post cycle therapy is not discussed on this article. Please use forums, such as Bodybuilding forum to get more information on post cycle therapy.
(C) All rights reserved by SteroidsCycles.Net, you can use this article only with source indication.

============================

We do not promote the use of anabolic steroids without a doctor's prescription. The information we share is for entertainment purposes only.

THIS IS NOT MEDICAL, LEGAL OR ANY OTHER TYPE OF ADVICE. SIDE EFFECTS ARE UNKNOWN SO THEREFORE DEATH AND SERIOUS BODILY INJURY MAY OCCUR. ONLY USE DRUGS, SUPPLEMENTS, OR EXERCISE UNDER YOUR DOCTORS DIRECTION.
Keep in mind that steroids are not magic and in order to get results user must train correct and hard, eat clean and keep right balance of carbs, protein and fats.
Once per year bloodwork must be done in order to see what is going on inside your body and to keep an eye on health status.
The guys who stay all year round on gear with no breaks are not wise.

============================