HGH Cycle Information and Advices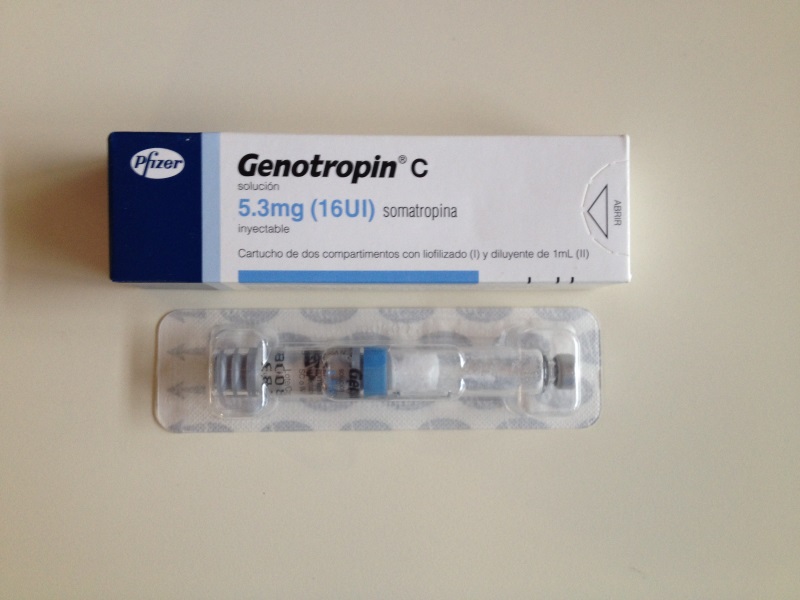 HGH should ideally be used for 20-30 week cycles (or longer). The dosage should be between 2-3IU per day if you are using GH primarily for fat loss, 4-6 IU's a day for both fat loss and muscle growth. It is best to split your injections 1/2 first thing in the morning, 1/2 early afternoon if your dose is above 3.0 IU's per day. Your pituitary will naturally produce about 6-7 pulses of GH per day.
Each injection you take will create a negative feedback loop that will suppress these pulses for about 4 hours. By taking your injections first thing in the morning and early afternoon you will still allow your body to release its biggest pulse, which normally occurs shortly (about 2 hours) after going to sleep at night.
By utilizing this morning afternoon routine, you will also effectively combat the natural times that cortisol peaks to its highest points (which is early morning – highest, next highest – afternoon for a typical schedule).
When starting out with your HGH cycle, for most people it is wise to begin you dose at 1.5 – 2.0IU per day for the first couple of weeks, and then begin increasing your dose by 0.5 unit every week or two until you reach your desired level.
While it isn't an absolute neccessity to do this, if you are sensitive to the type of sides HGH present you will often times avoid these sides of joint pain/swelling, and bloating/water retention by slowly acclaimating to your ultimate 4-5 IU/day goal.
You should use an U100 insulin syringe for injecting HGH, and inject it subQ into your abdomen, obliques, top of thighs, triceps. Rotate injection sites. HGH can have a small localized fat loss benefit, so keep this in mind when choosing your injection sites.
I would definately run GH with other gear, depending on what results you are looking for.

============================

We do not promote the use of anabolic steroids without a doctor's prescription. The information we share is for entertainment purposes only.

THIS IS NOT MEDICAL, LEGAL OR ANY OTHER TYPE OF ADVICE. SIDE EFFECTS ARE UNKNOWN SO THEREFORE DEATH AND SERIOUS BODILY INJURY MAY OCCUR. ONLY USE DRUGS, SUPPLEMENTS, OR EXERCISE UNDER YOUR DOCTORS DIRECTION.
Keep in mind that steroids are not magic and in order to get results user must train correct and hard, eat clean and keep right balance of carbs, protein and fats.
Once per year bloodwork must be done in order to see what is going on inside your body and to keep an eye on health status.
The guys who stay all year round on gear with no breaks are not wise.

============================