Filed Under (News) by admin on 17-05-2012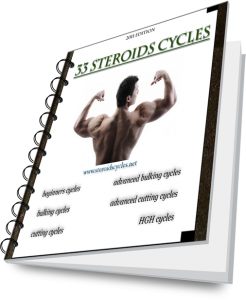 Only 15 days this amazing and unique ebook "33 steroids cycles ebook" will be sold for an attractive price of $19.99. Normal price is $37(!)

Do not miss this opportunity to get this ebook now for this attractive price. This ebook is unique and you won't find a similar one anywhere else.
This E-Book includes:
– beginners cycles
– bulking cycles
– cutting cycles
– advanced cycles
– HGH cycles
– steroids cycles for all goals
If you want to
– save time
– to have all cycles together
– to have authentic information on how steroids must be stacked
than this ebook is for you.
If you are interested in this e-book please use this link to get more information on how to get it: http://www.steroidscycles.net/contact-us/