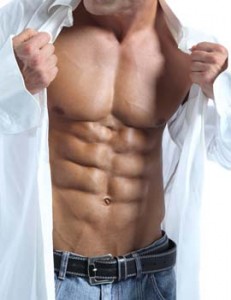 Because summer is not far from here we are getting emails from you with advices for simple summer cycles.
Steroids Cycles Net Team will start posting a series of articles with options for summer cycles.
We will start it with simple injectable cutting steroid cycle. It is made just of one compound – Cutaxyl 150 from Kalpa Pharmaceuticals.
What makes cutaxyl 150 different and special? Firstly, it is a product made of 3 compounds in perfect balance. These are: Testosterone propionate 50mg/ml Trenbolone Acetate 50mg/ml Drostanolone Propionate 50mg/ml
You see? Now you dont have to find 3 vials and mix them and do all that stuff, you just take this vial take 1ml and inject it. Simple as that and saves your time.
You can find similar blends from other manufacturers as well.
CUTAXYL 150 STEROID CYCLE LAYOUT
Weeks

Cutaxyl 150


Clomixyl


Water

1-8

1ml (100mg)/EOD

9-11

50mg/day

1-15


 2 liters/day

ED – every day; EOD – every other day;
This cycle can be extended to 10 weeks. In this case you will start clomixyl 1 week after last cutaxyl injection.
Here is detailed info for how to use clomixyl after cycle:
————————————————————————
Day 1 – Clomixyl 150mg –  in three divided doses.
Day 2 – Clomixyl 100mg –   in two divided doses
Following 10 days – Clomixyl 50mg  – before bed
Following 10 days – Clomixyl 50mg – before bed
————————————————————————
BURN FAT
Some practical advices from us to help you prepare for the summer:
– Add cardio after each workout for 30 minutes in normal speed (6 max 8 speed on treadmill).
– Add Omega 3,6,9 supplements to  your daily nutrition
– Work out in 20 reps range with less than 1 minute rest between sets.