Testosterone Suspension cycle is considered the most potent and pure form of testosterone. Due to its pureness, it has a very short half life, lasting as little as two hours.
Consequently, regular injections are necessary to sustain optimal blood levels. As a result, it is not as widely used as the more commonly injected ester forms of testosterone, which require less frequent administration.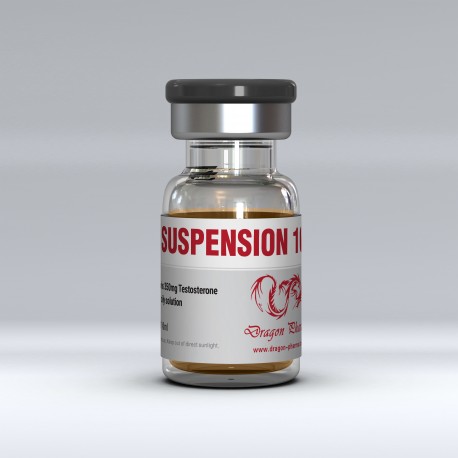 Testosterone suspension, a water-based derivative, differs from esters, which are oil-based. Though it has a short half-life and requires frequent injections to maintain compound concentrations, the advantage lies in its rapid absorption by the muscles.
Steroids Cycles Team: Based on our personal experience, this guide does not promote the illegal use of steroids (PEDs).
What is Testosterone Suspension?
Testosterone suspension, a potent and powerful form of testosterone, lacks an attached ester, distinguishing it from other forms we've examined.
While it has a strong following among bodybuilders for its fast results, many find the injection schedule not worthwhile.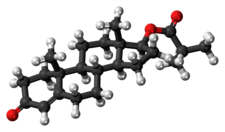 Due to its water-based nature, testosterone suspension becomes active immediately upon entering the body, as there is no ester to slow down the release rate.
As a result, it is a very fast-acting steroid, delivering rapid and powerful outcomes. Hence, beginners are generally advised against using testosterone suspension.
Testosterone Suspension Dosage
Testosterone Suspension is often considered an advanced-level steroid due to the discomfort and commitment associated with regular injections.
As a result, most beginner and intermediate users are unlikely to consider using it.
Beginner and Intermediate Test Suspension 100 Dosage
Beginner users can opt for Testosterone Suspension at a dose of 100mg every other day, although daily injections yield optimal results.
Intermediate users should commit to daily injections of 50mg to 100mg, either daily or only on training days.
Advanced users can inject up to 200mg per day, and experienced users often inject more than once daily to maximize the benefits of this fast-acting steroid.
Test Suspension Female Dosage
Testosterone Suspension is not recommended for use by females due to its exceptionally fast working nature and high risk of androgenic effects.
Therefore, there are no dosage recommendations for women to use this form of testosterone for performance-enhancing purposes.
Testosterone Suspension Benefits
Testosterone Suspension, as a unique form of testosterone, offers additional benefits. These advantages stem from its fast-acting nature, owing to the absence of ester and water base.
Immediate activation of the steroid facilitates rapid gains in strength and lean muscle, as well as faster recovery times.
Furthermore, Testosterone Suspension works expeditiously to create a positive nitrogen balance and accelerate protein synthesis.
Notably, noticeable gains are expected within the very first week, while maximum gains occur around the fourth week of the cycle.
As a result, Testosterone Suspension proves to be a significantly faster-acting testosterone steroid compared to ester forms.
Testosterone Suspension Cycles
There are cases when instant strength is needed and here comes Testosterone Suspension.
Test Suspension cycle is a pure ester free synthetic testosterone compound that is usually suspended in water which means injections are taken more often.
Due to this water based preparation you will feel its effects pretty quick.
It can be injected daily or every other day for less pain but It can bring some PIP.
Testosterone Suspension Cycle for 4 weeks.
WEEKS
PRODUCT
DOSAGE
1-4
Tesosterone Suspension
50-100mg/day

starting with week 5
Clomid(clomiphene citrate)
Day 1 – Clomid 150mg/day
Day 2 – Clomid 100mg/day
Following 10 days – Clomid 50mg/day
Following 10 days – Clomid 50mg/day
Beginner Test Suspension Cycle
For beginners, a short cycle of Testosterone Suspension can be effective. The recommended dose is between 50mg and 100mg daily, injected one hour before workout on training days.
This will yield fast results, although it's important to be mindful of water retention and to ensure that new users become accustomed to regular injections.
Intermediate Test Suspension Cycle
A standard intermediate cycle plan involves combining Suspension with another testosterone ester, such as Testosterone Enanthate, and other compounds like Deca-Durabolin.
Advanced Test Suspension Cycle
The suggested structure for a powerful advanced 6-week bulking stack is as follows:
Testosterone Suspension: Take 100mg to 200mg daily throughout the cycle.
Dianabol: Consume 25mg per day.
Winstrol: Include 350mg per week for additional muscle hardening.
12-week Test Suspension/Test E/Deca Cycle
For this cycle, you will need the following:
Suspension 100: 3x10ml (100mg/ml) bottles
Enantat 250: 3x10ml (250mg/ml) bottles
Deca: 2x10ml (300mg/ml) bottles
Clomid: 30x50mg tabs
Arimidex: 84×0.5mg tabs
Injection schedule for 12 weeks:
Weeks 1-6:
Test Suspension: 100mg/day on training days (inject one hour before workout)
Weeks 1-12:
Deca: 300mg/week injected 150mg/e3.5d (Mon/Thu)
Enantat 250: 500mg/week injected 250mg/e3.5d (Mon/Thu)
For this cycle, start with Testosterone Suspension for a powerful kickstart to the results. Throughout the cycle, take 0.5mg of Arimidex per day.
After your last Test E shot, wait for 14 days and then begin your PCT with 100mg/day of Clomid for 10 days. After that, continue with 50mg/day of Clomid for an additional 10 days.
Testosterone Suspension FAQs
What Testosterone Suspension do?
Testosterone Suspension functions exactly like pure testosterone. It is simply testosterone suspended in a water solution, ready for injection, and is no different from regular natural testosterone.
How do you inject Test suspension?
Testosterone Suspension, the most painful form of testosterone to inject, is administered into a large muscle like the thigh or buttock.
Injection frequency is very high, with at least once every two days, but often once per day.
Additionally, movement may be challenging in the injected limb or area.
How long does Testosterone Suspension stay in your system?
Testosterone Suspension, unlike other testosterone steroids, lacks an ester to regulate its release into the body.
Consequently, it has an exceptionally short half-life of two to four hours and swiftly exits the system.
It typically takes anywhere from one to three days for the hormone to be fully eliminated from the body.
Can a woman take testosterone suspension?
Testosterone Suspension is not recommended for use by females due to its exceptionally fast working nature and high risk of androgenic effects.
Therefore, there are no dosage recommendations for women to use this form of testosterone for performance-enhancing purposes.
Can you take testosterone suspension orally?
Testosterone Suspension is specifically designed for injection and should not be taken orally.
Although there are oral testosterone products available, they are believed to be harmful to the liver.
On the other hand, Testosterone Suspension and other forms of testosterone injections are able to bypass the liver.
Testosterone Suspension Side Effects
Suspension Testosterone carries the same risk profile for side effects as other forms of testosterone.
However, due to its rapid action upon injection, controlling these side effects can be more challenging.
Estrogenic side effects, including gynecomastia and water retention, can be particularly problematic with test suspension.
Possible estrogenic side effects with Testosterone Suspension are increased with higher dosages, as they can come on quicker compared to other forms of testosterone due to its fast-acting nature. These include water retention, increased blood pressure, and gyno.
Moreover, androgenic effects such as oily skin, acne, and hair loss may occur in individuals predisposed to male pattern baldness. There may also be irritation at the injection site, as more frequent injections are required.
============================
We do not promote the use of anabolic steroids without a doctor's prescription. The information we share is for entertainment purposes only.
THIS IS NOT MEDICAL, LEGAL OR ANY OTHER TYPE OF ADVICE. SIDE EFFECTS ARE UNKNOWN SO THEREFORE DEATH AND SERIOUS BODILY INJURY MAY OCCUR. ONLY USE DRUGS, SUPPLEMENTS, OR EXERCISE UNDER YOUR DOCTORS DIRECTION.

Keep in mind that steroids are not magic and in order to get results user must train correct and hard, eat clean and keep right balance of carbs, protein and fats. Once per year bloodwork must be done in order to see what is going on inside your body and to keep an eye on health status. The guys who stay all year round on gear with no breaks are not wise.
============================