Kalpa Pharmaceuticals Dianoxyl Reviews | Kalpa Dianoxyl Reviews | Dianoxyl 50 Reviews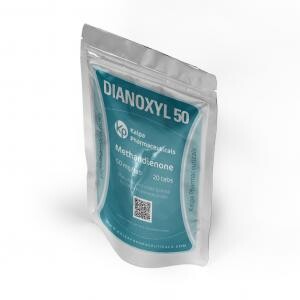 Hello everyone,
Today we post some reviews gathered from forums for Kalpa Pharmaceuticals Dianoxyl.
We will remind that they have a few versions of Dbol: Dianoxyl 10, Dianoxyl 20 and Dianoxyl 50.
Dianoxyl Kalpa Reviews:
Well the dbol is the best ive ever used you feel it that day ive had other dbol and took 3days usely before i felt anything but this stuff is very strong pumps will kill you (its a good thing) lol
I'm going into my third week of kalpa dbol at 50 mg a day. No bullshit, I'm up to 207 pounds from 185. My bench and military press are both up 10 pounds and today I hit a big new pr on deadlift.
This stuff is the real deal.
i cant wait to use this again. like i said in a previous post. this stuff is great from kalpa. i gained strength and size. great pumps. i gained 8 pounds but that is due to the fact that i box. if you ever box you know what kind of cardio that is and the workout. i didnt use anything else except the dbol. at the end of march i will use this with a test. i could only imagine what gains i get. and yes the test will be from kalpa.
Ok, here is my honest review:
Felt like a bull in the gym. Bloated and horny everywhere else 🙂
The pumps I got during the first 3 weeks were really almost better then sex.
Side effects were terrible shin splits and lower back pain.
Would I do dbol again? Anytime
more kalpa dbol reviews are coming soon…
Thank you for reading SteroidCycles.Net Blog.
============================
We do not promote the use of anabolic steroids without a doctor's prescription. The information we share is for entertainment purposes only.
THIS IS NOT MEDICAL, LEGAL OR ANY OTHER TYPE OF ADVICE. SIDE EFFECTS ARE UNKNOWN SO THEREFORE DEATH AND SERIOUS BODILY INJURY MAY OCCUR. ONLY USE DRUGS, SUPPLEMENTS, OR EXERCISE UNDER YOUR DOCTORS DIRECTION.

Keep in mind that steroids are not magic and in order to get results user must train correct and hard, eat clean and keep right balance of carbs, protein and fats. Once per year bloodwork must be done in order to see what is going on inside your body and to keep an eye on health status. The guys who stay all year round on gear with no breaks are not wise.
============================