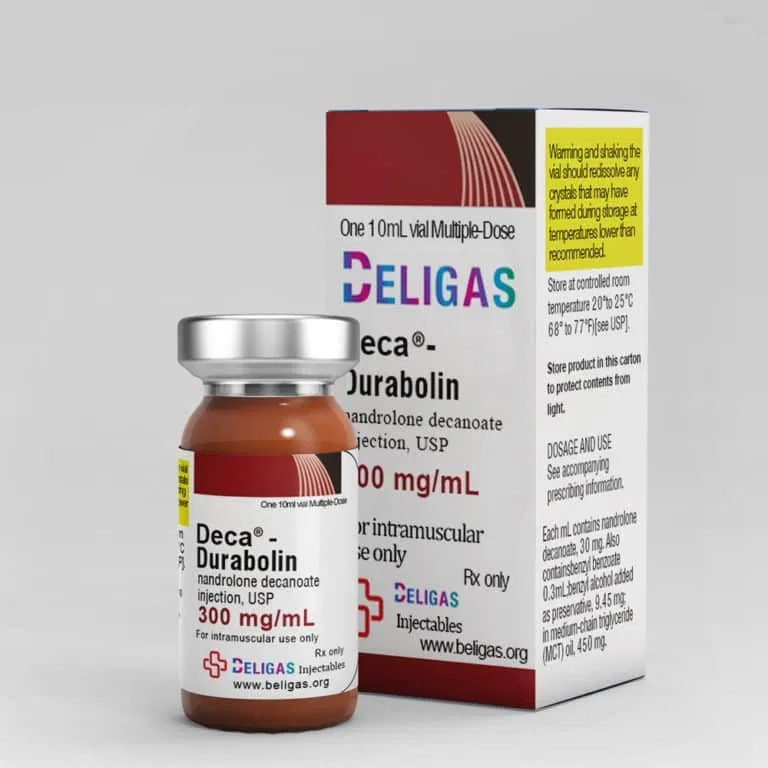 Deca Durabolin and Testosterone Cycle is classic mass builder cycle that most of us heared about.
First thing that comes to my mind when thinking of classic mass builder is Deca Durabolin and Testosterone Cycle, some will say add Dbol there as well and they will be right as that creates full image of classic mass builder bodybuilding steroid cycle.
Even if this is very popular mix one must be aware of possible sides from Deca like gyno and deca dick.
These are subject of another articles but at least you know what to search for in case you have additional questions on these two.
On the other side if one decided to go with thix mix here is how to use them.
There are many manufacturers now but today we will discuss Beligas Deca Durabolin and Testosterone Cycle.
Beligas has on sale Deca and Testosterone Enanthate and Cypionate so the choice is available.
Now regarding dosages. If this is your first cycle do the Deca 10 weeks and Test 12 weeks or 8 and 10.
| WEEKS | PRODUCT | DOSAGE | | |
| --- | --- | --- | --- | --- |
| 1-10 | Deca | 1ml/week | | |
| 1-12 | Testosterone Enanthate (Cypionate) | 2ml/week | | |
Remember! PCT is a must after this and any other steroids cycle.
Thank you for visiting steroidscycles.net.
Feel free to comment and ask.
We do not promote the use of anabolic steroids without a doctor's prescription. The information we share is for entertainment purposes only.
THIS IS NOT MEDICAL, LEGAL OR ANY OTHER TYPE OF ADVICE. SIDE EFFECTS ARE UNKNOWN SO THEREFORE DEATH AND SERIOUS BODILY INJURY MAY OCCUR. ONLY USE DRUGS, SUPPLEMENTS, OR EXERCISE UNDER YOUR DOCTORS DIRECTION.

Keep in mind that steroids are not magic and in order to get results user must train correct and hard, eat clean and keep right balance of carbs, protein and fats. Once per year bloodwork must be done in order to see what is going on inside your body and to keep an eye on health status. The guys who stay all year round on gear with no breaks are not wise.