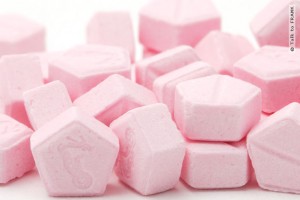 Advanced cycles are very different from intermediate and beginners cycles. This is because by the time a bodybuilder or athlete has reached the level where they could be rightly called advanced. They´ve probably reached a point in their career where they are very able to identify the compounds which work best fort them, as well as the dosages they respond best to. In fact, that´s almost what I would consider the defining characteristic of an advanced steroid user. Advanced users have typically done a decent amount of steroids, and know what dosages they´ll need to use in order to achieve their goals. I think in order to be considered an advanced steroid user, you must meet certain criteria: eulogy
* You´ve done over 5 cycles
* You´ve stacked 2 steroids and one other drug (an anti-estrogen, clen, etc…) in one cycle
* You´ve done cycles for at least 2 different reasons (i.e. cutting, bulking, strength gain, etc& )
* You´ve done Post Cycle Therapy and kept more than 50% of your gains
Most of my recommendations for considering yourself an advanced steroid user are self-explanatory. Basically, my worry here is that no matter how many cycles you´ve done, if you´re losing half of your gains from each cycle, then you have a lot of work to do to figure out what you´re doing wrong after your cycles end. There´s really no way around that fact & if you´re not keeping half of your gains, then something is going wrong when you end your cycles. Before you jump into an advanced cycle, with multiple compounds and drugs, you need to get your post cycle in order. If you´re losing more than half your gains from every cycle… then something isn´t in check. You aren´t an advanced steroid user you´ve just used a lot of them. But, if you keep most of your gains from each cycle, and meet the other 3 criteria for being advanced, then this cycle is for you!
Here´s a sample of an advanced bulking cycle:
Week 1 – 6 Testosterone Enanthate @ 500mg Each Week
Week 1 – 12 Tren Enanthate @ 600mg Each week
Week 1 – 6 Dbol @ 50mg Each Day
Week 7 – 14 Testosterone Prop @ 100mg Each Day
Week 7 – 14 Winstrol Injection @ 50mg Each Day
Week 1 – 14 – Nolvadex @ 10mg Each Day
Week 15 – 17 – Nolvadex @ 20mg Each Day
Week 15 – Clomid @ 100mg Each Day
Week 16 – 17 – Clomid @ 50mg Each Day
We do not promote the use of anabolic steroids without a doctor's prescription. The information we share is for entertainment purposes only.

THIS IS NOT MEDICAL, LEGAL OR ANY OTHER TYPE OF ADVICE. SIDE EFFECTS ARE UNKNOWN SO THEREFORE DEATH AND SERIOUS BODILY INJURY MAY OCCUR. ONLY USE DRUGS, SUPPLEMENTS, OR EXERCISE UNDER YOUR DOCTORS DIRECTION.
Keep in mind that steroids are not magic and in order to get results user must train correct and hard, eat clean and keep right balance of carbs, protein and fats.
Once per year bloodwork must be done in order to see what is going on inside your body and to keep an eye on health status.
The guys who stay all year round on gear with no breaks are not wise.