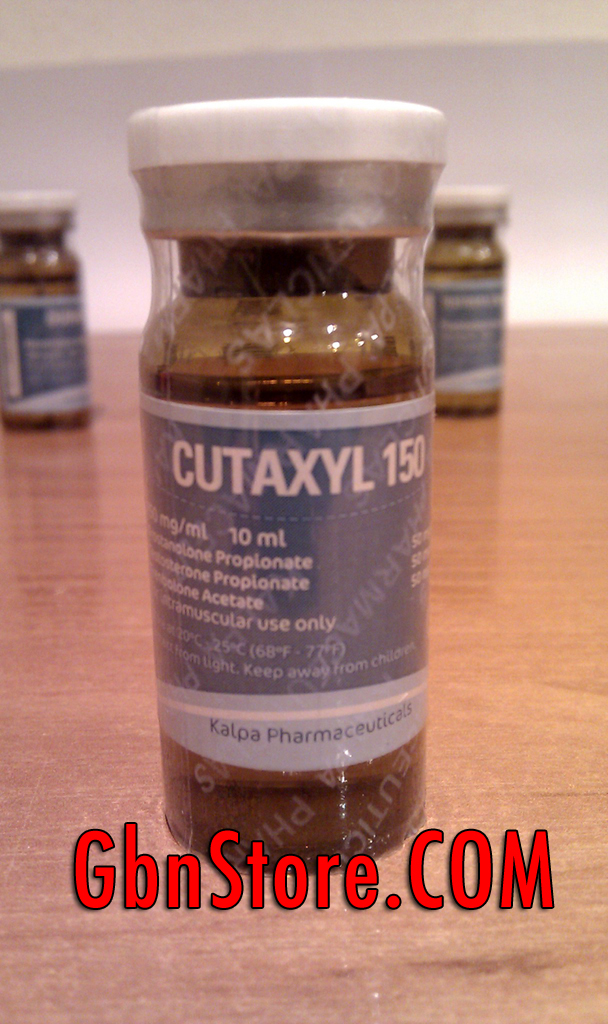 Good stack for quality muscles grow and as well as strength increase.
Cutaxyl 150 is a blend of 3 compounds:
Drostanolone Propionate 50mg/ml
Trenbolone Acetate 50mg/ml
Testosterone Propionate 50mg/ml
Boldaxyl 300 is Boldenone Undecylenate 300mg/ml
Boldaxyl is one of the most versatile steroid because it can be used in cutting and bulking cycle successfully.It all depends on what you stack with it.
This cycle is a good one if you want more muscles, vascularity and strength.
If you are thinking what tabs you can add to it then Oxandroxyl may be your choice. You can add oxandroxyl at the beginning of your cycle for 4 weeks at 30-40mg/day or at the end of it.
Weeks
Boldaxyl 300

Cutaxyl 150

Oxandroxyl

Clomixyl
1-12
400mg/week
1-12
1ml EOD
9-12

 30mg/day
14-17

Day 1 – 300mg

Days 2-7 – 100mg daily
Days 8-14 – 50mg daily

ED – every day, EOD – every other day;
PCT
Clomixyl
Day 1 – 300mg
Days 2-7 – 100mg daily
Days 8-14 – 50mg daily