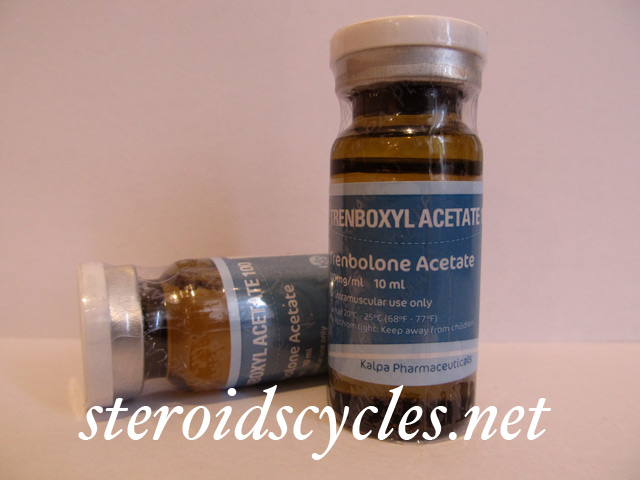 Trenbolone Acetate, Testosterone Propionate and Winstrol Cycle or simple Tren A + Test Prop and Winstrol Steroid Cycle
Hi everybody.
Summer is almost here and many of you started to cut carbohydrates, do more reps, supersets and now you think about a good cutting steroid cycle which will help you build a better quality muscles and in the same time keep the ones you have if you are on a diet.
SteroidsCycles.Net Team prepare for you a good cycle based on Trenbolone Acetate, Testosterone Propionate and Winstrol.
Trenbolone Acetate  – has strong anabolic activity. It is good for the quick buildup of strength and muscle mass, usually giving the user great results in a relatively short time period. The anabolic effect of this drug is often compared to popular bulking agents such as testosterone or Dianabol, with one difference – trenbolone does not convert to estrogen.
Testosterone Propionate – is mostly used for cutting cycles and it will not retain water. Strength and muscles increase are guaranteed.
Winstrol – is an anabolic steroid, a synthetic derivative of testosterone. It provides quality muscle growth. For this cycle you can use either injections or tabs.
| | | | | | |
| --- | --- | --- | --- | --- | --- |
| Weeks | Trenbolone Acetate | Testosterone Propionate | HCG/week | Winstrol |  Nolvadex |
| 1 – 8 | 100mg/EOD | | | | |
| 1 – 8/10 | | 150mg/EOD | | | |
| 4 and 8 | | | 250IU/week | | |
| 2 – 8 | | | | 50mg/ED | |
| 12-16 | | | | |  20mg/day |
Start your cycle log today here: http://www.hypermuscles.com/f25/
Want more ready steroids cycles? Check out our ebook 33+1 ready steroids cycles: http://www.steroidscycles.net/steroids-cycles-book/