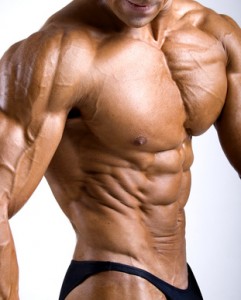 First Steroid Cycle | Mass Steroids Cycle | Bulking Steroids Cycle | Steroids Cycle for beginners |

12 weeks of Testosterone Enanthate/Cypionate Steroids Cycle
Hi everyone, last time I am getting questions why on my blog there are no steroids cycle for beginners so I decided to create this special category and post there first steroids cycles for newbie. As you understand there are some variations of how first steroid cycle may look but today we will start with most popular option, namely first testosterone steroid cycle.
Testosterone is king of mass building and after your first cycle with testosterone you will notice this.
Before we move to the chart, please remember next things:
– You must train with high intensity, add weight for each 3rd training, that will ensure you are moving ahead.
– eat good food such as: rice, oatmeal, bananas, apple, meat, eggs also have 2-3 protein shakes per day.
– Testosterone injections must be split into 2 injections per week (each @250mg) to keep blood levels more stable
For PCT (post cycle therapy) use  Nolvadex(tamoxifen citrate) to restore natural testosterone production. Some may want to use HCG during cycle but that is up to you and your body's ability to recover however this is your first cycle and you still don't know how fast you will recover. I would suggest opting just for Nolvadex You will get great experience and will know in future how your body reacts.
| | | |
| --- | --- | --- |
| Weeks | Testoesterone Enanthate | Nolvadex |
| 1-12 | 500mg/week (split into 2 injections per week) | |
| 14-17 | | 20mg/day |
| | | |
| | | |

(C) All rights reserved by SteroidsCycles.Net, you can use this article only with source indication.
Disclaimer: Discussion of pharmaceutical agents below is presented for information only. Nothing here is meant to take the place of advice from a licensed health care practitioner. Consult a physician before taking any medication

Download PDF Version (print version)
to open it you will need Adobe Reader