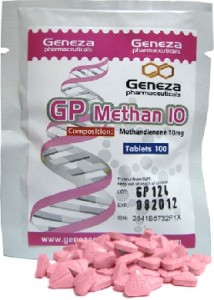 For today we have a classic mass builder for beginners and intermediate users. This cycle will give you about 10-15 kgs if you will train hard and eat enough protein, vitamins and amino-acids. Also do not forget about good rest.
Weeks 1-4 Dbol (methandienone) 30-40mgs ED
Weeks 1-12 Test Enanthate/Cypionate 500mgs (250mgs 2x/Week)
Weeks 1-10 Deca(nandrolone decanoate) 400mgs (200mgs 2X/week)
PCT
HCG 1500iu on the 1st/5day of PCT, start HCG and clomid 2 weeks after last inject.
CLOMID THERAPY:
Day 1 300mg
Days 2-7 100mg daily
Days 8-14 50mg daily
For more information regarding PCT please join HM Forum and ask this question on PCT rubric.